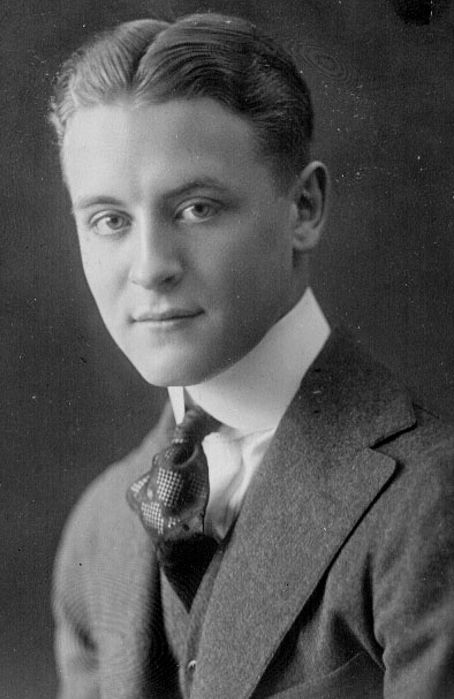 Born in 1896, in St. Paul, Minnesota, raised in a middle class Irish family, the American author of novels and short stories, F. Scott Fitzgerald is best known for The Great Gatsby and Tender Is the Night. He was named after his famous second cousin who penned the "Star Spangled Banner," Frances Scott Key.
Fitzgerald's prolific short stories tend to center around the promise of youth, followed by the effects of age and despair. Fitzgerald was considered one of the best authors of the twentieth century, a leading voice for the "Lost Generation" of the 1920s and the Jazz Age.
Fitzgerald spent a great deal of his youth in Buffalo, New York, then moved to New Jersey and Princeton University. Fitzgerald dropped out and enlisted in the U.S. Army in 1917 on the brink of World War I, but did not see combat. He became an officer, married, and after being decommissioned, went to New York City to pursue his literary career. This Side of Paradise was his first successful novel, allowing him to travel extensively in Paris and the French Riviera in the 1920s, creating the backdrop for his masterpiece, The Great Gatsby in 1925. He befriended the likes of Ernest Hemingway during this period. He did quite a bit of writing for The Saturday Evening Post, the first story published with his name on the cover was Bernice Bobs Her Hair (1920).
Fitzgerald was in poor health after spending most of his adulthood abusing alcohol and suffering from three heart attacks. He died at the age of 44 died in 1941.