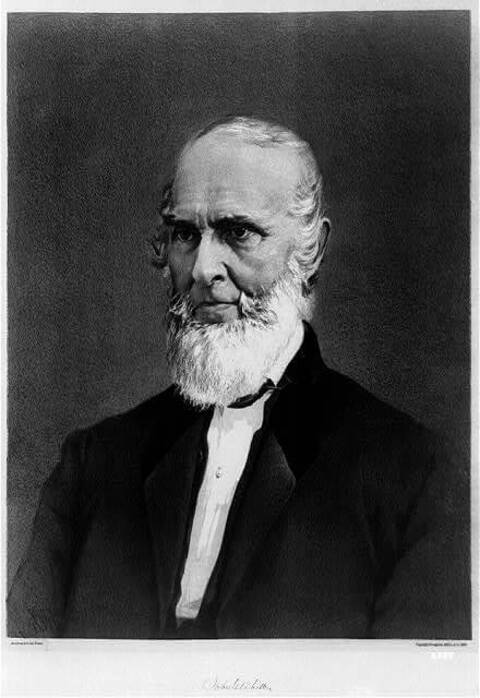 John Greenleaf Whittier (1807 - 1892) was an American poet, considered one of the Fireside Poets whose themes of morality were popular in their day. Other members included Henry Wadsworth Longfellow, Oliver Wendell Holmes, Sr., William Cullen Bryant, and James Russell Lowell.
Whittier was an American Quaker who was a strong supporter of the abolition of slavery. He was born on a farm in Massachusetts, but due to poor health he was unable to help much, and his color-blindness prevented his from being able to harvest ripe, red strawberries. He lacked early formal education, though he did complete his high school degree in two terms. Whittier's Quaker upbringing formed his ideology towards humanitarianism and social responsibility.
Whittier was a voracious reader, greatly influenced by the Scottish poet, Robert Burns, and William Lloyd Garrison saw Whittier's early poetry and hired him as the editor of the Boston-based National Philanthropist. He edited other magazines and was tempted to enter politics after publishing his first antislavery pamphlet in 1833, Justice and Expediency, which began his twenty-year career dedicated to the abolitionist cause. He demanded immediate emancipation of slaves and signed the Anti-Slavery Declaration of 1833. He became a founding member of the Liberty Party in 1839.
Whittier produced two collections of abolitionist poetry in 1838 and 1846. One of his most famous works was Our Countrymen in Chains. The poem, along with Josiah Wedgwood's image, became the Society for the Abolition of Slavery's seal in 1787, Whittier served as an elector voting for Abraham Lincoln in both presidential elections (1860, 1864). In 1865, ratification of the Thirteenth Amendment abolished slavery, which led Whittier to turn his writings to other matters for the remainder of his life.