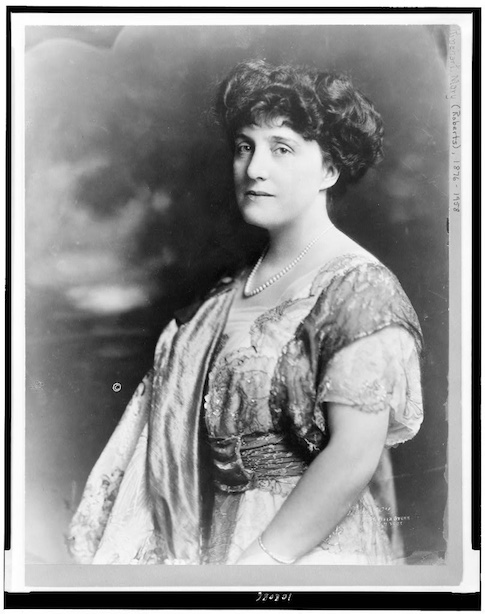 Mary Roberts Rinehart (1876 - 1958) was an American author specializing in the mystery genre. She is often compared to Agatha Christie, and has even been called the American Agatha Christie, but Rinehart's first mystery novel predates Christie's by fourteen years.
She was born Mary Ella Roberts in Allegheny City, which is now part of Pittsburgh, Pennsylvania and it was there that she wrote The Circular Staircase in 1908, giving birth to the "Had-I-But-Known" school of mystery writing. The book became her first best-seller and was made into a silent film in 1915. In 1918 she published The Amazing Interlude, a sort romantic adventure novel starring a young girl who, touched by the plight of the soldiers suffering in WWI travels to France over her fiancee's objections and must make a decision of the heart after meeting a dashing Belgian spy while performing her charitable work in Europe.
As an historical footnote, Rinehart created a costumed "super-criminal" she named "The Bat." Bob Kane cited that character as one of the inspirations for the character he created, "Batman"
.