Tobias Wolff, born in 1945, is an American author, renowned for his short stories and memoirs, particularly, This Boy's Life, published in 1989. His short story collections include In the Garden of the North American Martyrs (1981), and The Barracks Thief (1984).
Tobias was born in Birmingham, Alabama, where his father was an aeronautical engineer. He and his mother traveled west before settling in the Northern Cascade mountains, where he attended high school in Concrete, Washington.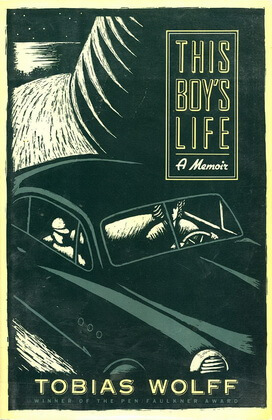 His experiences are the basis for his most popular work, This Boy's Life. Tobias had a semblance of a "normal childhood" with a paper route and membership in the Boy Scouts. He was raised a Catholic and did not discover his father's Jewish roots until adulthood. He forged his transcript to get into a private school but was expelled, enrolled in the Army during the Vietnam War, and went on to earn honours at Oxford, receive an M.A. at Stanford, and teach literature at Syracuse University in New York. He more recently directed Stanford University's Creative Writing program. We will have to wait out the clock before his works enter the public domain so we can feature them here.