Truman Garcia Capote, born Truman Streckfus Persons (1924 - 1984), was an American novelist, playwright and actor who pioneered the Southern Gothic style, with themes of alienation and decadence. Capote is best known for his nonfiction journalistic crime novel, In Cold Blood (1966), along with his novella Breakfast at Tiffany's (1958), and his semi-autobiographical novel, Other Voices, Other Rooms (1948). More than twenty movies were adapted from Capote's works.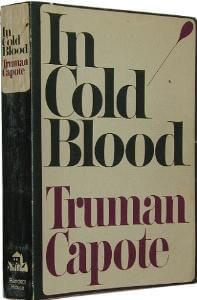 In Cold Blood, in which Capote meticulously researched the murders of a Kansas farm family, took four years for Capote to write, along with help from his life-long friend, Harper Lee. Capote was most likely the inspiration for Lee's character, Dill, in her masterpiece, To Kill a Mockingbird (1960).
Capote started his writing career creating short works of fiction when he was eight. Fourteen unpublished short stories were discovered in 2013, published as The Early Stories of Truman Capote in 2015. Between 1943 and 1946, Capote wrote a number of short stories, including Miriam and Shut a Final Door, for which he was given the O. Henry Award in 1948, at the age of 24.
Though Capote's work is yet in the public domain, we recognize his contributions to American literature, particularly his unique style of Southern Gothic.