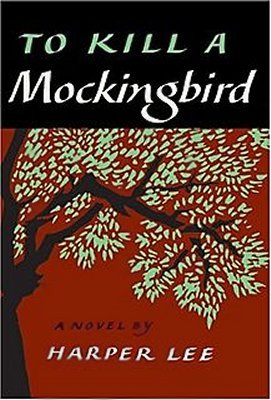 Nelle Harper Lee, better known as Harper Lee (1926 - 2016) was the American novelist revered for her work To Kill a Mockingbird (1960). It became an immediate best-seller and won the Pulitzer Prize in 1961. Inspired by events in her hometown of Monroeville, Alabama from 1933-1935, it is about Atticus Finch, a lawyer and single-father, in his struggles to raise children Jem and Scout Finch to stand up for what's right and set an example for others, within the context of endemic racist attitudes in the deep South. The children befriend their neighbors Dill, and the reclusive character, Arthur "Boo" Radley.
After 1964, Lee refused all public appearances to discuss her writing or the novel's impact. She is also recognized for helping her friend, author Truman Capote research for his novel, In Cold Blood (1966). Capote is thought to have inspired Lee's character, Dill.
There was controversy over whether Lee's manuscript for Go Set a Watchman should have been published in 2015, since Lee made it clear in her lucid years that she wanted it to remain unpublished, and that To Kill a Mockingbird was meant to stand-alone. The sequel is the story of the Finch family's later years, in which Scout learns about Atticus' character flaws.
Though Harper Lee's work is not yet in the public domain, we pay tribute to her profound contribution to classic American literature. On a personal note, "Atticus" was chosen as the name to grow into for the editor's first born child.