The Future in America
---
The Future in America: A Search After Realities was published in 1906. It's fascinating reading from a modern political and cultural context. Visit American History in Literature.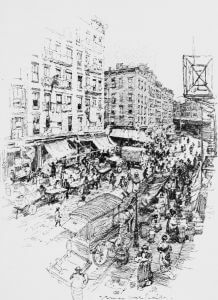 ---
Table of Contents
Chapter I - The Prophetic Habit of Mind
Chapter II - Material Progress
Chapter IV - Growth Invincible
Chapter V - The Economic Process
Chapter VI - Some Aspects of American Wealth
Chapter XI - Two Studies in Disappointment
Chapter XII - The Tragedy of Color
Chapter XIII - The Mind of a Modern State
Return to the H.G. Wells library.