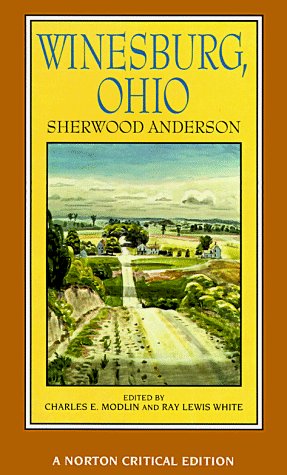 Winesburg, Ohio
---
In this remarkable collection of short stories, Sherwood Anderson delivers a series of artful and poignant character sketches through the narrative voice of George Willard, the town reporter of Winesburg, Ohio. While the stories sometimes seem unrelated there is a unifying theme; the profound lesson that unhappy folks are often trapped by themselves, rather than the circumstances they blame.
This novel is a personal favorite of mine.
---

Return to Sherwood Anderson's library.