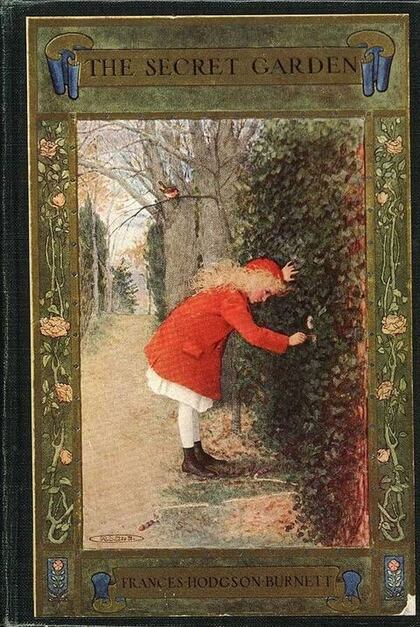 The Secret Garden
---
Brunett created an inspirational tale of transformation and empowerment. Mary Lennox, a sickly and contrary little girl, is orphaned to dim prospects in a gloomy English manor - her only friend is a bed-ridden boy named Colin whose prospects may be dimmer than hers. But when Mary finds the key to a Secret Garden, the magical powers of transformation fall within her reach.
Featured in our collection of Books for Young Readers and 25 Great American Novels.
---
Table of Contents
Chapter I. There is No One Left
Chapter II. Mistress Mary Quite Contrary
Chapter V. The Cry in the Corridor
Chapter VI. "There was Some One Crying--There was!"
Chapter VII. The Key to the Garden
Chapter VIII. The Robin who Showed the Way
Chapter IX. The Strangest House any one Ever Lived In
Chapter XI. The Nest of the Missel Thrush
Chapter XII. "Might I Have a Bit of Earth?"
Chapter XVI. "I Won't!" said Mary
Chapter XVIII. "Tha' Munnot Waste no Time"
Chapter XX. "I Shall Live Forever--and Ever--And Ever!"
Chapter XXII. When the Sun Went Down
Chapter XXIV. "Let Them Laugh"
Return to the Frances Hodgson Burnett library.