Dedication
---
For John F. Kennedy His Inauguration, also titled, Dedication, was Frost's freshly composed poem intended to surprise JFK at his 1961 inauguration, prior to his planned recitation of The Gift Outright. Though Frost only read the first three lines of Dedication before purposefully or accidentally releasing his papers at the lectern, and then proceeding to read the poem JFK was expecting, we're treated to its presence in the public domain for its historic significance.
---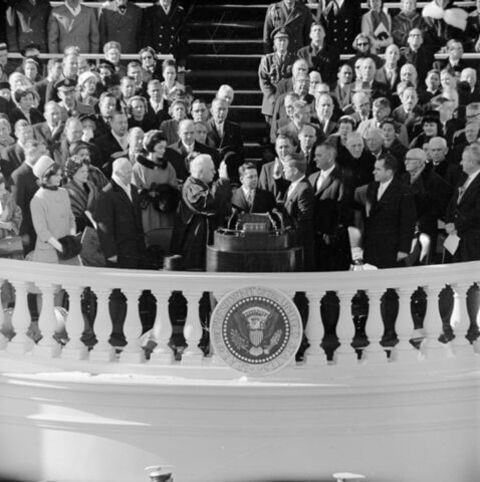 "The glory of a next Augustan age
Of a power leading from its strength and pride,
Of young ambition eager to be tried,
Firm in our free beliefs without dismay,
In any game the nations want to play.
A golden age of poetry and power
Of which this noonday's the beginning hour."
---
---
---
Add
Dedication
to your library.