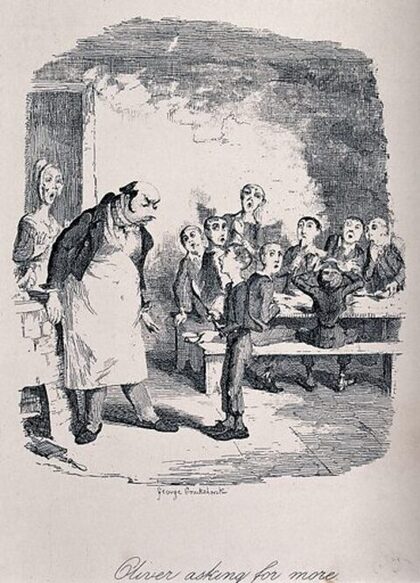 Oliver Twist
---
Dealing with burglary, kidnapping, child abuse, prostitution and murder, Oliver Twist (1838) is one of Charles Dickens' darkest works. The novel introduces famous and endurable characters in the form of the vile Fagin, hateful Bill Sykes, and the brooding Monk balanced on the brighter side by the hero Oliver Twist and The Artful Dodger. The tale also takes the corrupt and incompetent institutions of 19th-century England to task for making worse the very problems they set out to cure. Oliver Twist is classic Dickens with memorable characters, evocative descriptions, melodrama and a plot thick with coincidence. Please enjoy reading Oliver Twist, another masterpiece of English literature.
This book is featured in our collection of Books for Young Readers.
---
Table of Contents
Return to the Charles Dickens library.